IN HONOR OF AJ HARRIS
(1979-2023)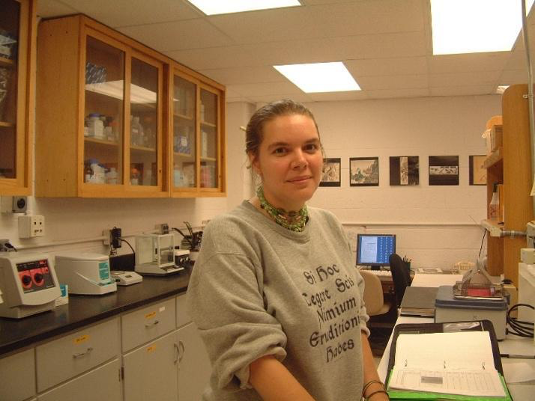 This year we lost another brilliant evolutionary biologist much too early! AJ Harris lost her battle with cervical cancer on January 15th at her home in Indiana at the young age of 44. AJ was a BSA member and the leading organizer of the Beringia symposium at Botany 2022 in Anchorage, has led Colloquia at our conferences, and was a staunch supporter and promoter of women in botany and diversity at all levels. Her research endeavors were highly integrative, spanning traditional specimen-based science, paleobotany, phylogenomics, biogeography, and computational biology. AJ's studies and research took her to North Carolina State University, the Smithsonian, and Oberlin College. She was known for working with many colleagues across the globe, especially in China where she has spent the last two years as an associate professor at the South China Botanical Garden, CAS.

To honor AJ, members of our community seek to establish an award with the Botanical Society of America to support graduate student research. In this way, her name will continue to resonate with botanists well into the future.

If you had a personal and/or professional connection to AJ, we encourage you to join us in honoring this remarkable woman. Please spread the word to help us expand the reach of this effort so that we may support the research of our early career scientists in AJ's honor.

With warm regards,

Steffi Ickert-Bond, University of Alaska-Fairbanks
Jenny Xiang, North Carolina State University
Jun Wen, Smithsonian Institution
---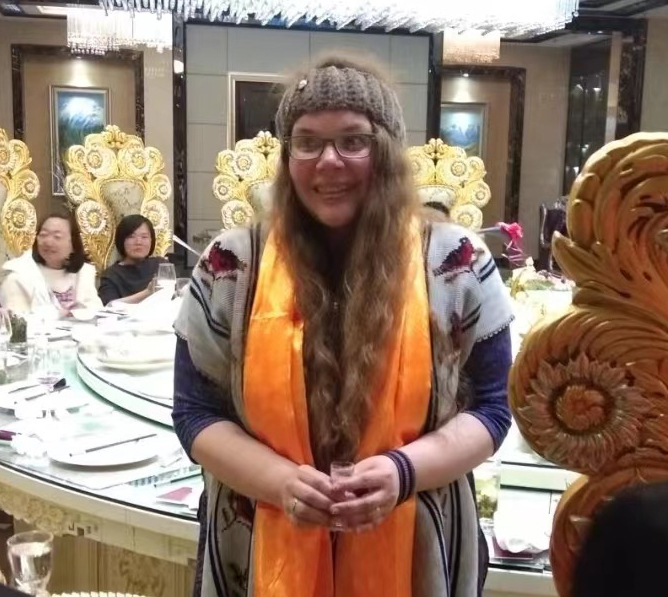 MEMORY WALL
Do you have memories of AJ you would like to share? Email aneely@botany.org with your name, memory, and institution (if any) and it will be added to the memory wall. You can also share memories on social media by using the hashtag #AJHarrisMemorial. Thank you to everyone who has contributed to this Memory Wall.
"I loved AJ's voice, her smile and her laugh. Her joyful spirit was contagious. Working with her on a symposium at IBC in Shenzhen was a lot of fun, and she organized a lovely dinner for all the speakers. Of course, the late Alan Graham read one of his stories he wrote for the occasion. I am sure AJ will have a beautiful smile for the ages on her face when the two will meet in that heavenly place. Miss you AJ!" - Stefanie Ickert-Bond, University of Alaska Fairbanks


"A.J. and I met as graduate students at the Smithsonian. We planned some work on the fossil record of the Rosales and studying extinction selectivity in the face of paleoclimate change. It is a terrible shame that this work will now never happen, not with her being a part of it. Good bye, A.J. May there be a heaven where we will meet again." - Andy Simpson, Anne Arundel Community College; National Museum of Natural History


"AJ had a fantastic presence at the Smithsonian as a Peter Buck postdoctoral fellow, and was active in mentoring undergraduate interns and helpful to graduate students, postdocs, and visitors in the Department of Botany. AJ was such a warm soul and was extremely helpful to numerous colleagues and friends nearly to the end of her life. Almost everyone is in disbelief that AJ is gone. AJ, you will be deeply missed!!!" - Jun Wen, Smithsonian Institution


"AJ was a very bright student and helped coalesce the lab while she studied for her M.S. degree in my lab. Her cheerful voice and laugh brightened the day of people around her. She was a quick learner and her knowledge was often inspired from her broad reading of the literature and she often brought these new ideas to lab discussions. She harbored great curiosity about nature, was highly motivated for creative research, and wasn't afraid of trying different areas, worked hard and bravely challenged herself. We continued our research collaboration after she left NCSU and often had vigorous discussions and friendly debates about research and data analyses when we saw each other at conferences or on her way back home to Burlington, NC stopping by to see me. She was a student, soon a friend and a colleague of mine, and then a mentor to other students. She had always been very generous in helping students and visiting scholars in my lab in running computer programs for data analyses in phylogenetics and biogeography. She is remembered for her kindness, care for others, and many contributions to biodiversity research and mentoring of students." - Jenny Xiang, Professor, Department of Plant and Microbial Biology


"AJ and I were in the same cohort in Botany at NCSU. We then would run into each other at conferences and grab coffee or lunch to catch up. Her passion and joy for botany were infectious and grew over time. She always had a bright smile for everyone, and her kindness was legendary. I remember presenting research at the same graduate symposium at NCSU, and her energy permeated the room and get everyone interested in her work. Whenever she walked into the graduate office she did so with a bounce in her step and a smile on her face. I can only guess at the number of students her energy and love of plants influence into careers in botany. The botany community will feel her loss for years to come." - Dr. Kristine Callis-Duehl, Driemeyer Director of Education Research and Outreach, Donald Danforth Plant Science Center
AJ HARRIS FUNDRAISER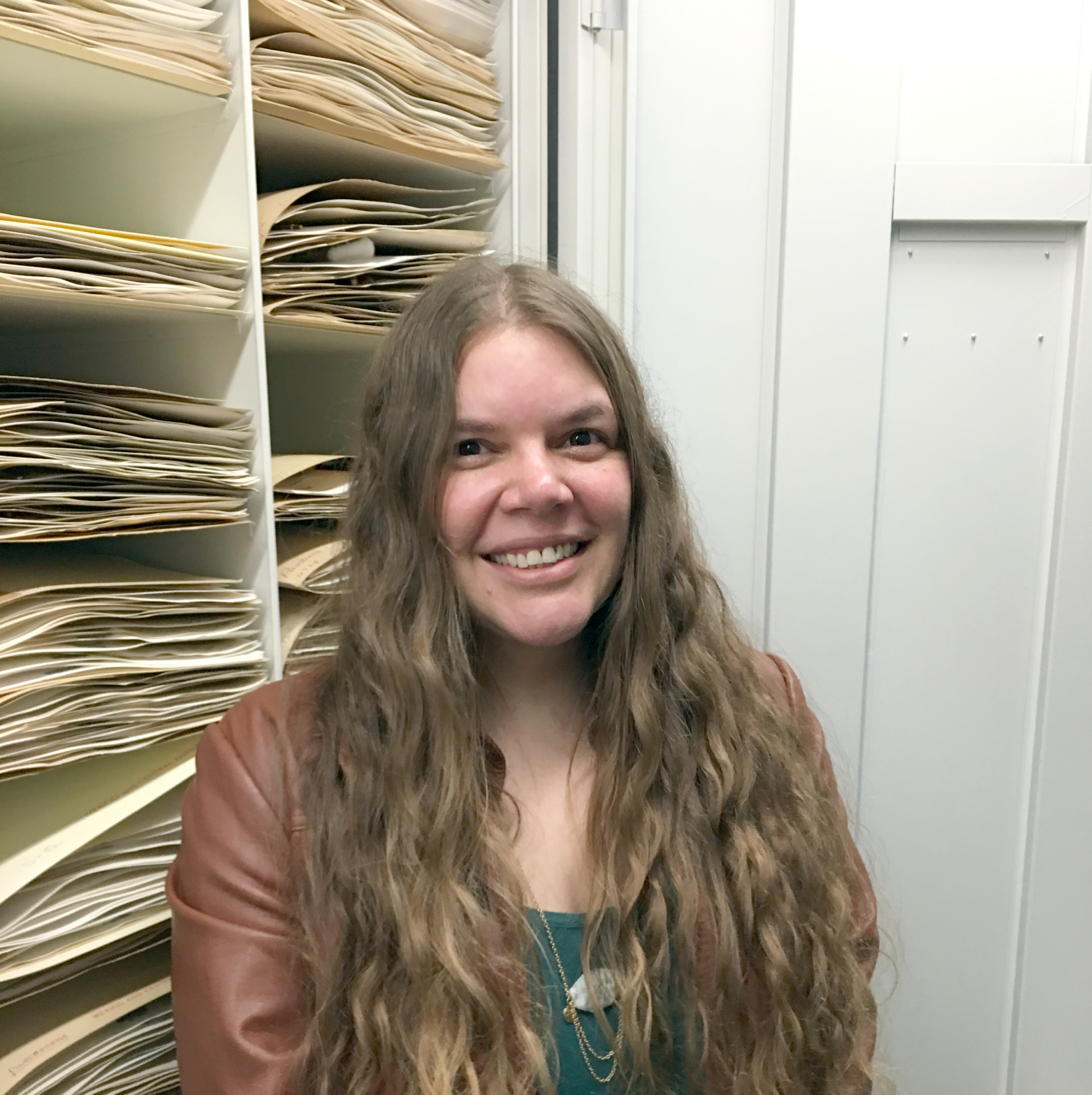 BSA is collecting funds in memory of AJ Harris. $20,000 will allow a student award to be created in her name in perpetuity. If this goal is not met, the funds collected will be distributed to fund extra graduate student research awards in 2023 and 2024. Graduate student research awards are open to all students, including non-US citizens. Your donation to this fundraising effort to the BSA is tax deductible and you will receive a tax donation receipt upon making your gift. Thank you for your contributions in honor of AJ Harris.
---
Goal = $20,000
Raised = $7,340
Left to Raise = $12,660



To give click here and choose "Student Research Award in honor of AJ Harris". We are proud to provide an acknowledgement of donors to this fundraiser on the AJ Harris Memorial Page. If you do not want your name included please email aneely@botany.org and your donation will be viewed as anonymous.
---
RECENT DONORS
Thomas R. Wentworth
NC State University

Amy McPherson
Botanical Society of America
Harlan Svoboda
U.S. National Arbroetum

Kirk R. Johnson
National Museum of Natural History

Morgan Gostel
Tongxin Ye
Institute of Botany, Chinese Academy of Sciences

Kristine Callis-Duehl
Donald Danforth Plant Science Center

Xue-Jun Ge
South China Botanical Garden

Holly Parkis
Aaron Liston
Emily Gillespie
Linda E. Watson
Oklahoma State University

G. Karen Golinski
Susan Lutz-Morrissey
Smithsonian Institution

Michael Palmer
Nathan Swenson
University of Notre Dame
Peiwu Xie
Steven R. Manchester
Zhiqiong Lan
Smithsonian institution
Veronica Di Stilio
University of Washington
Wendy Boss
Michael Moore
Mark Fishbein
Oklahoma State University
Nicole Parker
Oklahoma State University
Rebecca S. Boston
Kathleen Pryer
Elizabeth Zimmer
Smithsonian National Museum of Natural History

Steven Karafit
University of Central Arkansas

David F. Machuca
Gregory Stull
Smithsonian Institution

Matthew G. Johnson
Texas Tech University

Susanne S. Renner
Washington University

Lucinda A. McDade
California Botanic Garden

Juan Ortiz-Diaz
Universidad Autónoma de Yucatán

Stefanie M. Ickert-Bond
University of Alaska Fairbanks

Ryan Schmidt
Jun Wen
Smithsonian Institution

Dr. Qiuyun (Jenny) Xiang
North Carolina State University

Heather Cacanindin
Botanical Society of America


*List of donors and funds collected will be updated daily