The Botanical Society of America is proud to celebrate the 50th anniversary of the signing of the Endangered Species Act as it was signed on December 28, 1973. 1977 marks the first year the plants received federal protection, and to date they are the most listed taxonomic group. The Botanical Society of America celebrates this influential environmental legislation on National Endangered Species Day, which is May 19, 2023. This celebration is an opportunity to highlight the nation's most imperiled plant species by:
Special virtual issue of the American Journal of Botany and Applications in Plant Sciences
A week-long social media engagement the week of May 15-19. Join us by using the hashtags #EndangeredSpeciesDay and #ESA50.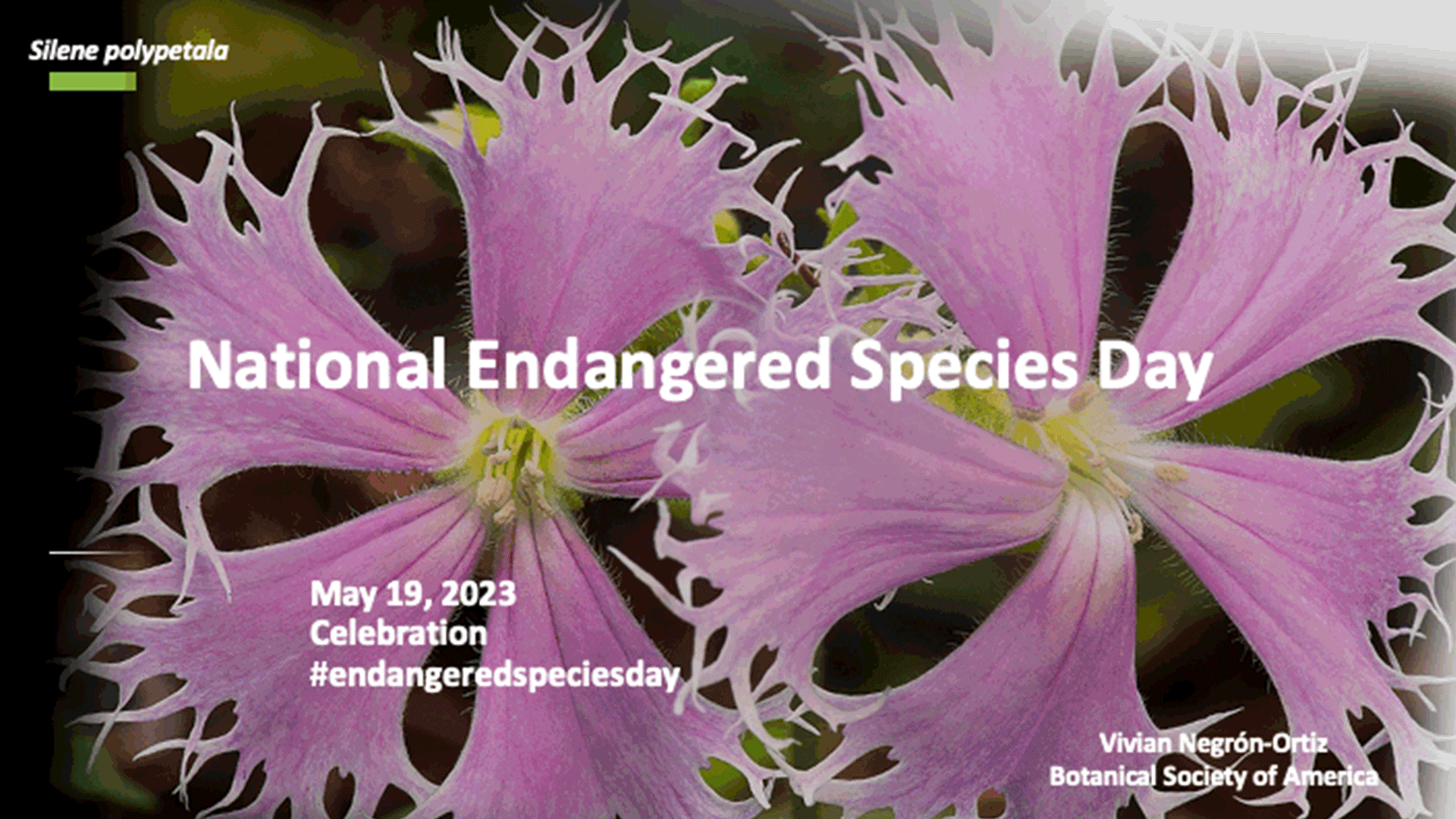 Slide 1 Slide 2 Slide 3 Slide 4 Slide 5 Slide 6 Slide 7 Slide 8 Slide 9 Slide 10 Slide 11
---